We are grateful for the partnership of these leaders who helped to shape and form this program.  They journeyed with us, in our first year, as we experimented with the forming of these cohort groups.  They helped shape what this program is and is becoming. Meaningful ministry happens when you have people willing to take risks, be brave and give feedback for the good of the cause.
At Large Cohort Leaders
---
Charles Newman
Mission and Discipleship Cohort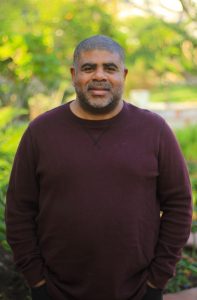 Rev. Charles Newman a native from Los Angeles, California has served in ministry for 25+ years. He is passionate about discipleship, mission, and church planting. He seeks to create pathways for mission and ministry to be placed in the hands of everyday people. He has served congregations in California, Illinois, Georgia and Arizona ranging from small town, urban and suburban communities. He enjoys making God's love tangible to all people. In 2014 he started Crossroads Lutheran Church with a core group of friends with an intentional focus on establishing a 1 century church community in the 21st century. He is married to Jenifer a 3rd grade teacher. Together they have a blended family with 5 children ranging in age from 22-14.
---
Nicolette Rohr
Lay Leadership Cohort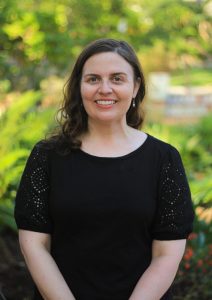 Nicolette Rohr is a member of Eden Lutheran Church in Riverside, California and serves on the Pacifica Synod Council. She earned a Ph.D. in History from the University of California, Riverside in 2018 and currently teaches at UC Riverside and Pomona College. Her research explores women and popular music fandom during the 1960s and has taken her on adventures to Liverpool, Woodstock, and Cleveland, where she was a Visiting Scholar at the Rock and Roll Hall of Fame. She also holds an M.A. in Public History and has worked on a range of preservation, museum, and community history projects in Riverside and the surrounding areas. Along with volunteer work in her congregation, she feels called by her faith to work for gun violence prevention and to volunteer with refugee families. She loves walks, books, traveling, music, and time with family, especially spending summers together in the Black Hills of South Dakota.
---
Laura Carson
Deacon Cohort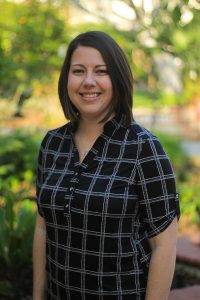 Laura Carson is a Minister of Word and Service (Deacon) and currently serves as Faith Formation Coordinator at Peace Lutheran Church in Las Cruces, NM. She received her B.A. from Wartburg College and Master of Arts in Religion from the Lutheran Theological Southern Seminary in Columbia, SC. Laura previously served as Director of Christian Life at First Lutheran Church and School in Torrance, CA (2008-2014). Some of Laura's passions for ministry include: lifelong faith formation, connecting and lifting up ministers of word and service, collaborative and innovative ministry, coaching individuals and groups, and equipping the saints for ministry in daily life. Laura and her husband, Jared (ELCA Pastor), have two sons, and they enjoy hiking and exploring in Southern New Mexico.
---
Lara Martin
Anti-Racism Cohort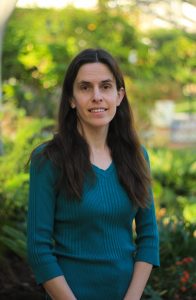 Lara Martin serves as pastor of Good Shepherd Lutheran Church in Claremont, CA, where she has been since 2014. Lara grew up in Volga, South Dakota. As a junior in high school, she was an exchange student to New Zealand for a year. This year proved to be life changing for her as God nudged her ever closer towards a call to ministry. Lara attended Concordia College in Moorhead, MN, and Pacific Lutheran Theological Seminary in Berkeley, CA. She was ordained in 2008, serving at Lutheran Church of the Cross in Rialto, Gloria Dei Lutheran in Fontana and now at Good Shepherd Lutheran in Claremont. Lara has a passion for social ministry, racial justice and interfaith ministry. She has served on the boards of Central City Lutheran Mission, Lutheran Social Services of Southern California and the Claremont Interfaith Council. Lara currently serves as co-chair of Pacifica Synod's Diversity and Equity Workgroup which works to develop and share educational tools to raise awareness of racism, white privilege and Christ-centered paths to liberation of oneself, church and society. Lara's husband Rene is an ordained pastor with Christian Church Disciples of Christ. They live with their two sons Dietrich (3) and Desmond (1) in Pomona, CA. In her free time Lara enjoys going to musicals, going to the beach and playing with her boys.
---
Linda Boston
Women in Ministry Cohort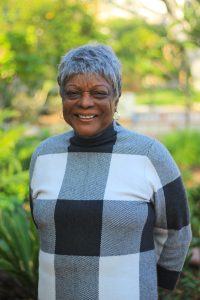 Pastor Boston has a demonstrated passion for ministry inside and outside the walls of the church and the halls of academia. A sacred phrase Pastor Boston keeps before her every day for her work in ministry; "Believe God's Word for with God all things are possible". She is the mother of two adult daughters, and the grandmother of five grandchildren. She is currently semi-retired serving Lutheran Church of the Master in Sacramento. Her former pastoral calls included congregations in Oakland, Ca, Jackson, Mississippi, San Francisco, CA, San Jose, CA, Chicago, Illinois, and Detroit, Michigan. She is an alumnus of: San Francisco City College where she earned an AA Degree in Ethnic Studies, San Francisco State University where she majored in Philosophy and Religion. She received her Master of Divinity Degree from Pacific Lutheran Theological Seminary in Berkeley, CA. She earned her Doctor of Ministry Degree from United Theological Seminary in Dayton, Ohio, with the program focus on Church Leadership in a Post Modern Era. Pastor Boston also studied at the historic Interdenominational Theological Consortium in Atlanta, Georgia.
---
Synod Cohort Leaders
---
Kaitlin Pabo-Eulberg
Synod Cohort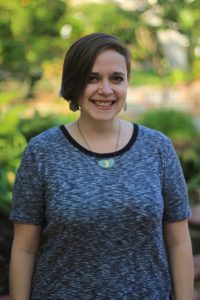 Kaitlin Pabo-Eulberg is serving in two part time roles in Valdez, Alaska: first call pastor at Epiphany Lutheran-Episcopal Church and Mission Integration Manager/Chaplain at Providence Valdez Medical Center. Having grown up in Colorado and studied at Pacific Lutheran Theological Seminary of CLU (Class of 2016), Kaitlin enjoys adventures in nature and farm-to-table meals. Major interests in ministry are intersectional feminist theology, family systems dynamics, trauma-informed pastoral care, and LGBTQIA+ advocacy. In her spare time she enjoys sculpting pottery, playing folk music, cooking with vegetables her spouse has grown, and beating people in board games. Kaitlin is excited to explore how rostered leaders can enrich each other in relationships and thrive well in ministry!
---
Tracy Williams
Synod Cohort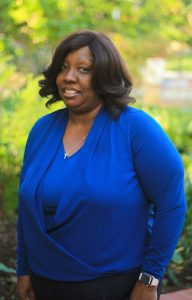 The Rev. Tracy Williams is the pastor of Holy Redeemer Lutheran Church in Bellflower, California. She began her ministry with the Lutheran church in 2015 where she went through the process of becoming ordinated by spending a year and a half at PLTS/ Lutheran Seminary learning the Luther years. She is a former educator for 18 years for the public and private school system. She was also a mental health therapist for five years with Pacific Clinics and several group homes working with children and youth. Pastor Tracy as she is affectionately called started her ministry at Holy Redeemer in October 2016, where she served as a TEEM pastor. Although she had been in ministry for 10 years at Trinity Baptist Church as an associate pastor under Rev. Alvin Tunstill. The TEEM pastor serves a church under a supervisor until they are ordinated. Pastor Tracy holds a bachelor's in liberal arts/ English with an emphasis in Organizational Leadership. She holds three Masters, in Education, Psychology and in Divinity. Pastor Tracy was official ordinated as the pastor on October 21, 2018 at Holy Redeemer with a wonderful celebration with family and friends. She is a blessing to our church and community and is working tireless to impact the world for Christ. She serves on the board of the ELCA women locally, also a member of the Cooperative Candidacy Committee and on the Disciplinary Committee for the Southwest California Synod. Pastor Tracy is also the Dean for Long Beach Conference in California. She has a passion for the mental health and is working tirelessly to open a mental health facility on the church campus. She says, "we have a loving small congregation that's not afraid to let their light shine for all to see in their community." She is very honored to be at our first call at Holy Redeemer as their pastor and looking forward to many blessed years. She is a mother of three young adults, Tracy, Crystal and John Jr. and grandmother of five Deontae, 21, Keyhlani, 9, Londyn 6, and twins Legend and Lynnix 2 years old, who brings her much joy. Pastor Tracy loves the Lord and her favorite Bible verse is Psalm 100.
---
Kathleen Braafladt
Synod Cohort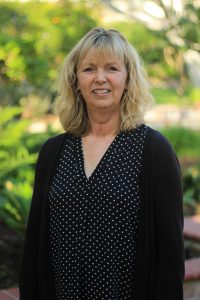 Pastor Kathleen Braafladt is co-pastor of Messiah Lutheran Church, Vancouver, WA, where she has served with her husband, Peter, for 25 years. Messiah is a multi-campus church. Pastor Braafladt is a graduate of Luther Seminary and previously served a congregation in Madras, Oregon. She has a passion for raising up young leaders for the Church, having co-supervised nine seminary interns and 16 summer college interns who were discerning calls to ministry. Three initiatives adopted by her congregation guide her work—serving the Church as a learning and teaching congregation committed to being a learning laboratory and mentoring community; caring as a conduit of meaningful connection within our community, ensuring that all children (0-18) within 1-mile of the congregation's sites have everything they need to learn ("One Mile Mission"); and sharing in Jesus' Great Commission by further extending Messiah's ministries into its communities by experimenting with new ideas, taking risks, and being nimble. Pastor Braafladt and her husband are the parents of two adult sons.
---
Rebekah Davis
Synod Cohort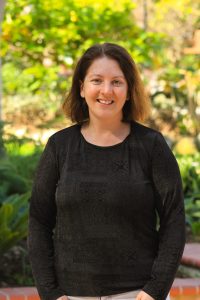 Bekah Davis is the pastor at St. Mark's Lutheran Church in Pleasant Hill. She loves hiking, biking, and discovering new Burmese restaurants in the bay area. Bekah serves on the boards of the San Francisco Night Ministry and Faith in Action/PICO Rwanda. She completed her MDiv at Yale. Bekah lives with her family and two mischievous dogs in San Francisco.
---
Kim Krogstad
Synod Cohort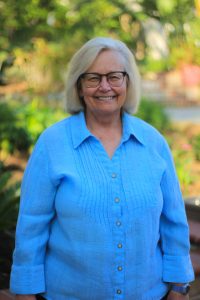 Kim Eifert Krogstad was baptized and raised a Catholic in Long Beach, California. During high school and a difficult time in her life a friend invited her to come to his church where his father was a Lutheran pastor, There she found a home and has never left. She attended California State University, Long Beach and Luther Northwestern Seminary in St Paul, Minnesota. She was ordained in 1984, serving churches Newport Beach, San Carlos, Orange, San Clemente – all in California. Currently she serves First Lutheran in Redlands. She has a 23-year-old daughter who recently graduated from California Lutheran University. Kim loves reading, movies, working in the garden and taking her dog for walks.
---
Brent Maxwell
Synod Cohort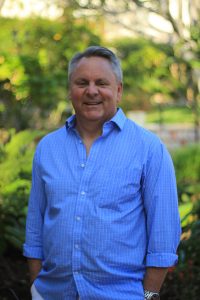 Brent Maxwell has been and continues to be honored to serve the ELCA and Gloria Dei Lutheran Church in Paradise Valley, Arizona as an Ordained Minister. He graduated High School from Brophy College Prep in '89 and then went on to California Lutheran University where he graduated in '93 and where met his wife of 25yrs, Kristin (Wegner ) '94. After two years of study, Brent decided he needed to take some time off to "discern" whether ordained ministry was really where God was calling me. That process took 10 years, welcomed two daughters and a near career in the Fire Dept. After a shoulder injury that required surgery, he left my dreams of the Fire Department behind and decided to return to Seminary to complete his original calling, and finally in 2007 was joyfully ordained. In addition to Brent's role as Parish Pastor, he is also a member of Cal Lutheran's Convocation and sits on the Executive Committee as the Chair of the Grand Canyon Caucus. This renewed relationship with his Alma Mater has afforded him the opportunity to be aware of and participate in the new initiatives that CLU, PLTS and the ELCA have begun with the hope to better equip Clergy and Lay Leadership in the challenges they face serving in a 21 st Century context.
---
Meggan Manlove
Synod Cohort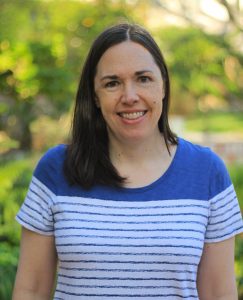 Meggan Manlove grew up in the Black Hills of South Dakota and spent many summer days paddling canoes in the Northwoods of Wisconsin and Minnesota. She graduated from Concordia College, Moorhead and worked at Camp Christikon in Montana during the summers. Meggan spent a year in the Jesuit Volunteer Corps in Syracuse, NY and then earned her M.Div. from the Univ. of Chicago Divinity School. She served a parish in rural Western Iowa for six years and moved to Nampa, Idaho in 2010 to serve as pastor of Trinity Lutheran Church. Meggan loves local ministry collaborations and cares deeply about outdoor ministries. In her free time, she enjoys exploring Idaho, deepening friendships, reading fiction, and watching good movies.
---
Tamara Bull
Synod Cohort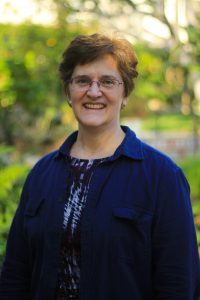 Tammy grew up in the Denver-metro area before moving to Montana in 1985. After working as a veterinary medical assistant, EMT, EMS dispatcher and a human resource manager, she was commissioned as an Associate in Ministry (deacon) in 2001 and went on to become an ordained minister in 2013. She currently serves as pastor of New Hope Lutheran Church in Great Falls, MT. Married, with two adult daughters and two toy poodle puppies, Tammy enjoys reading, handcrafts, card- and board- games, and anytime the temperature is above 32!
---
David Hahn
Synod Cohort


Rev. Dr. David Hahn (ordained 1997) has been serving in the Northwest Washington Synod since 2015 as the coordinator of Living Local, an initiative that encourages congregations to discover and join God in the neighborhood. He received his PhD at Luther Seminary in Congregational Mission and Leadership, an interdisciplinary degree in Missiology centered on congregations, and intersecting with social sciences, interpretive phenomenology, trinitarian theology, theological hermeneutics, and organizational leadership. Most recently, his position includes heading up LiVE, Living into Vocational Engagement, an emerging lay school of ministry for the synod. In addition to his synod work, he is an adjunct faculty at Luther Seminary, Wartburg Theological Seminary, Seattle University and Rochester College, a Church of Christ seminary. He teaches courses on Evangelism, Holy Spirit, Adaptive Leadership, Missional Communities, and Christian Anthropology. He is currently working on his first Fortress Press-contracted book entitled The Promise of Listening (2021). He and his wife Kacey, also an ELCA pastor, are proud parents of two children, Derek, a first year student at CLU, and Grace, a HS junior, and their pit-mix, Koko Nutella.